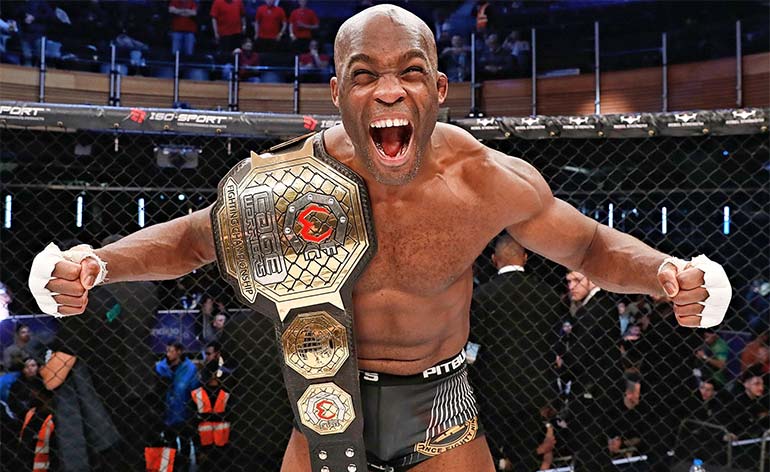 With World Autism Awareness Day coming up on April 2nd, we thought we'd look into some of the research that has surfaced in the "Journal of Autism and Developmental Disorders", which states that mixed martial arts training can significantly help to improve nerve impulses and build working memory mechanisms among school-aged children diagnosed with ASD (Autism Spectrum Disorder).
MMA training also leads to inhibiting 'natural', 'default' or 'reactive' responses in an autistic child in favour of more concentrated, and constructive ones.
If you thought having autism meant you couldn't achieve what non-autistic people could, think again!  Consider visionary CEO, pioneer of electric car company Tesla, and space technology company SpaceX, multi-billionaire Elon Musk, who has publicly stated having Asperger's syndrome, a form of autism.
Some of the distinguishing characteristics of this type of autism often involves difficulties interpreting verbal and non-verbal language, and requiring more time than usual to process information. There may also be trouble expressing their feelings in a conventional way, however, they can also be more empathetic or emotionally aware than non-autistic people.
In this article, we present MMA fighters who, despite being autistic, have nevertheless been able to achieve significance in their MMA careers with titles and victories that, under conventional circumstances, you probably wouldn't have thought possible.
In fact, having a limitation can often serve as the hidden spur to action to overcome that very hurdle. With lateral thinking and a little wisdom, plus time and patience to practice a craft, what appears to at first be a limitation can actually be a blessing in disguise! Curious? Then follow on for MMA & Autism: 5 Fighters Who Overcame Odds and Proved Everyone Wrong!
5. John "Doomsday" Howard
Born (March 1st, 1983) and raised by his single mother in Boston, Massachusetts, John Howard is an American, professional mixed martial artist currently competing in the middleweight division of the Professional Fighters League. His nickname "Doomsday", taken from the monster who 'killed' Superman, made his debut in 2004.
He has competed in the International Fight League, the UFC, CES MMA, and CAGE Fury Fighting Championships. Days before his professional debut at WSOF 31, Howard reminisced about his past, and his school days; "Now I'm thinking about my life, it makes sense why I do certain things. Even to this day."
The result of a non-invasive neurological test confirmed a diagnosis explaining two decades' of quiet frustration – something that Howard didn't have the support of science to confirm early on – proving a daunting task to figure out by himself. The outcome of the test revealed that "Doomsday" had been autistic his entire life.
He strongly believes that being autistic is a blessing in disguise, as he inspires and encourages many other kids around the world who are suffering from autism.
The old terms and labels levied in the past generation, by doctors such as "handicapped" and "retard" can severely damage children's feelings and sense of self-worth.
He says; "I don't consider myself disabled. I consider myself, if anything, advantaged. My disability, if that's what you want to call it, is mine. They label autism as a disability. I label autism as an advantage, because once you beat that advantage, what's going to stop you now?"
He advocates gentle care for young children struggling with autism, just as his mother taught him from the beginning; that "nothing is impossible".
"You can fail, but keep trying. Keep trying and trying and trying something, and eventually, even if you're in my situation (I was being called retarded, and all of this stuff) you'll eventually get it right."
4. Connor "Captain Redbeard" Gross
The man with a pirate-like beard, Connor "Captain Redbeard" Gross is an American mixed martial artist fighting out of Brick House Fitness and MMA in Edgerton, Kansas.
He is currently competing in amateur local promotions. Unfortunately, like most children suffering from autism who undergo severe bullying in their lives, Connor's life was no different.
He was bullied throughout his entire school life over his speech disorder. According to Connor; "Bullies want to see you suffer and if you don't allow them that release, they will eventually get bored and find a new target."
He advises people who suffer from autism to keep a tight grip on their emotions and ignore them as much as possible. Literally his entire childhood was spent in loneliness either watching TV or reading books.
During his freshman high school year, he started to spend time on his fitness and sports. That's where he found wrestling and a new spirit rose in his life. "I am not really sure why I loved it, but all I knew was that this was one thing that I could obsess over".
Around his sophomore year of high school, he started to train in jiu-jitsu with the help of local MMA trainers. Later in his career, he went on to join Brick House Fitness club. Alongside practicing MMA he sees himself as a construction worker or an architect.
His wrestling talent potential was recognised by his mother who kept encouraging him to take wrestling seriously.
He believes that; "Whatever makes you happy you gotta go for it and find an outlet", and ranks Matt Hughes, Chris Weidman and Frankie Edgar as among his favourite fighters of all time.
Connor's advice to parents who worry a lot over their autistic children, is to carry on simple conversations and repetitions with their kids; "Try not to label your children as weird or different, but wonderful and unique. Just encourage them as much as you can".
3. Sean Day
Hawaiian, Sean Day, had been an avid, amateur, mixed martial artist for the last 10 years.
Initially, he started off in other sports, being a paddler and a surfer. However, getting bullied because of his autism encouraged him to take up MMA.
The martial arts was what finally gave him that 'something different' compared to what all our other kids did, says Sean's father.
Sean excelled in his wrestling endeavours, and within no time, started claiming kickboxing titles in three different weight classes. He trained under the direction of former UFC fighter and uncle Martin Day.
He never let autism inhibit his self-esteem, instead using it as an anchor, and a challenge to rise above the bickering of others.
Unfortunately, Sean Day was diagnosed with cancer in September last year,  succumbing to it at the age of 22. (RIP Sean, you will be missed.)
2. Alex Reid
Everything fell in line for Alex after a strange encounter in a park which changed his entire life.
Alexander Aristides Reid, was born July 21st, 1975 in Hampshire, England, and is a former mixed martial artist who fought under BAMMA, Cage Rage and Bellator.
Alongside wrestling he is also an actor who won Channel 4's seventh and final series of "Celebrity Big Brother" in 2010.
Reid was diagnosed with autism at the age of 45, which become news in as highly dramatic fashion as his marriage split with pop star, Katie Price.
One day walking in a park, a child while playing, stumbled in Reid's way. He dramatically took a fall to avoid hurting the child. Reid got to starting a general conversation with the Boyce family who told him that their child was autistic.
Surprisingly enough, the family spotted the same patterns in Reid's speech just as in their own child. Reid stated; "They saw that in interviews I can sometimes be so together and then I can completely fall apart."
He initially shrugged off the notion of being autistic. His perception of autism was limited to that of the character (Raymond "Ray" Babbitt) played by Dustin Hoffman in the award-winning 1989, motion picture, "Rain Man".
However, he agreed to take an autism test and found that he was significantly autistic. "Now that I can understand myself a bit more, I might have a more harmonious life," he continued.
Looking back at the events of his life gives him a clearer and more honest context  about who he is. "I was the kid that the teachers would say had to try harder and they didn't understand it. Even in the army, I've been bullied and I've been bullied for being different."
Reid now works as a children's martial arts instructor. He understands that everyone's triggers are different, and that everyone has different coping mechanisms when it comes to the vast and varied spectrum of autism.
1. Nathias "Notorious" Fredrick
Nathias "Notorious" Fredrick (born January 15th, 1983) is a former middleweight, CAGE Warriors Champion. Before being diagnosed with autism at Uffculme Special School, his mom was told bluntly that he wouldn't be able to do certain things in life. The most significant challenge he faced was around how impatient people were with him, whilst continually throwing criticism in his direction.
One day while with his brother on the bus, Fredrick spotted a "UTC" gym. He got involved with the gym knowing they train people in MMA. Further, his mom had him meet with a SALT therapist, Margo Sharp, who gave him the necessary sensory tools and awareness to help him succeed.
Nathias Fredrick heaped praises on his coach Dave Lovell. "If it wasn't for Dave Lovell, my coach, I'd be lost, real talk! He knew how much I wanted to get into the octagon."
Fredrick led a disciplined life and worked harder than most of his counterparts to prove a point to all those that did him wrong.
Practicing MMA boosted his confidence and belief in himself. "I made it to the top!" Fredrick further asserted; "Don't let anyone say 'No you can't do that' because you can! Find someone you trust and try a different route."
He advises people who are struggling with autism to focus on their strengths; you will get knocked down several hundreds of times but you will be able to find the strength. Always tell someone how you feel!
The martial arts credo is always about having understanding, wisdom and being kind in the spirit of kung fu karma, for you never know what kind of challenges people who cross your path may be struggling with.
So there we have it folks, 5 MMA fighters with autism who overcame odds and proved everyone wrong!
Which other fighters do you know, follow or admire who battle with autism?
Even though April 2nd (World Autism Awareness Day), is 3 months away, we don't have to wait until then to spread the message on how martial arts can serve as a major panacea for those struggling with autism.
There are probably many in your local community looking for a way to focus and channel their energy and talents, don't let them fester in frustration, have a friendly word with them. Let's inspire autistic kids and adults around the world to use their gifts, whilst getting fitter and healthier physically, mentally, and socially.
Which fighters should we KFK next? Let us know in the comments below; Like, share and join in the conversation on Facebook and follow us on Twitter &Instagram!