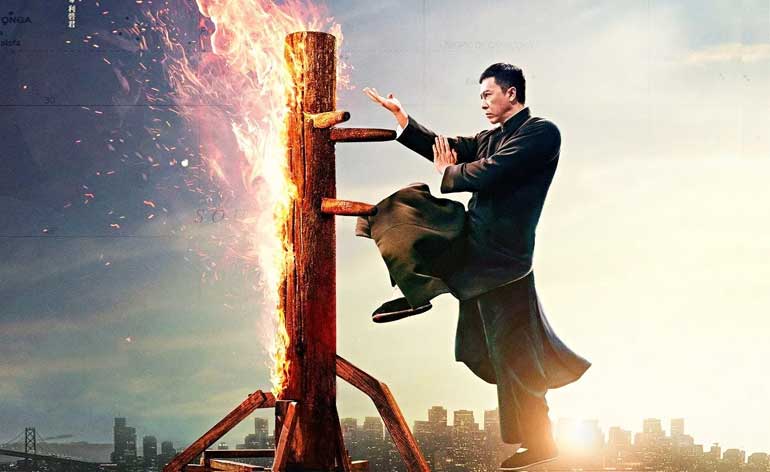 Martial arts and action aficionados across the globe are currently waiting with baited breath for this month's "Ip Man 4: The Finale", which will mark Donnie Yen's fourth time portraying the mentor of the legendary Bruce Lee. Additionally, the movie also carries an added aura of anticipation, as it will mark Donnie's first collaboration with one of the UK's most renown homegrown action stars, Scott Adkins. However, it seems that the movie's subtitle indicates that it will not only serve as the conclusion to the "Ip Man" series, but also the end of Donnie Yen's career in kung fu movies "per se". 
Donnie Yen shares his thoughts…
The news would come from Donnie Yen himself at a press conference in Beijing, where he declared that "Ip Man 4" would mark the final curtain call on his decades' long career in the genre of kung fu movies, stating, "As an actor and filmmaker, I have made so many movies, some that people love and some that people don't love. On this challenging road, I filmed a number of kung fu films that are about the same", while also adding, "As an actor, you must keep going forward…This is something that I must do in life; I must keep exploring to grow."
Donnie would also say of the upcoming fourth installment of the series, "A movie series typically doesn't have more than two sequels because it tends to go downhill by the third film. But the first three Ip Man movies were loved by everyone. I believe people won't be disappointed this time either." He would also reflect on the impact of the Ip Man series as a whole by saying, "This is the meaning of life, so I am very grateful that "Ip Man 4: The Finale" is my final kung fu movie. I hope it can be written on a valuable page in Chinese film history, and I will continue my journey as an actor."
Moving on…
While Donnie's has made his retirement from kung fu movies official, it's worth examining the semantics of what that entails. Jet Li similarly announced his retirement from kung fu films after 2006's "Fearless", while still going on to appear in action-heavy movies like "War", "The Forbidden Kingdom", and "The Expendables" franchise. Donnie Yen declaring "Ip Man 4" as a similar end point in his career could have similar connotations. By the same token, he also openly speaks of the need to evolve and progress as an actor in his official statement, and at 56 years-old and having accumulated plenty of injuries over the course of his career, it's entirely understandable for him to want to take on less physically demanding roles.
Donnie Yen's contribution to Kung Fu film
In any case, Donnie Yen has arguably made as much of an impact on martial arts cinema as Bruce Lee himself. Not only has his portrayal of Ip Man taken the art of Wing Chun to a whole new level of worldwide prominence, he has also done the same for MMA through the films "Sha Po Lang" (aka "Kill Zone)", "Flash Point", and "Special ID". At this point, Donnie Yen's legacy as one of the greatest big screen martial artists of all time is already written in stone, and how better to go out on a bang than with one last portrayal of his signature role that also happens to be the man who made Bruce Lee into a warrior?
What are your thoughts on Donnie Yen's retirement from kung fu films; does it make you even more excited for what "Ip Man 4: The Finale" has in store?  Looking forward to seeing Donnie Yen and Scott Adkins side-by-side for the first time? Let us know in the comments below; Like, share and join in the conversation with us on Facebook and follow us on Twitter & Instagram.