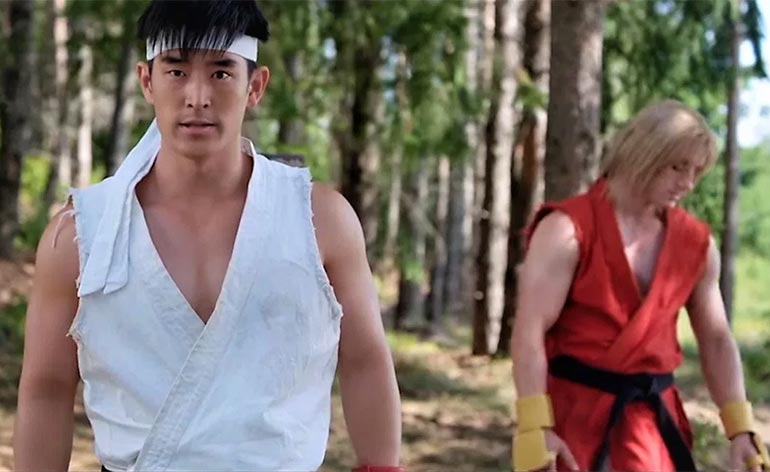 Following 2014's acclaimed web-series "Street Fighter: Assassin's Fist" and its 2016 follow-up "Street Fighter: Resurrection", news has been fairly quiet on series' creators Joey Ansah and Christian Howard's long-gestating magnum opus, "Street Fighter: World Warrior". However, much to the delight of "Street Fighter" fans across the globe, that is no longer the case, with the series now officially in active development under Entertainment One, with Ansah and "Assassin's Fist" producers Jacqueline Quella and Mark Wooding executive producing the series.
In an interview with Deadline, Mark Gordon, Entertainment One's President and Chief Content Officer of Film, Television and Digital, shared his enthusiasm for the project: "Street Fighter is a global tour-de-force franchise, having garnered immense worldwide commercial success and built a vast devoted fan base that has only grown through its 30-year legacy. We are thrilled to be teaming up with Joey, Jacqueline, and Mark, who are already so deeply connected to this brand, to bring this adored story to television audiences everywhere.
Gordon further praised the franchise's extensive, globe-spanning character roster as one of its greatest assets: "A particular strength of Street Fighter is the wide range of ethnically diverse characters and powerful women featured in the game. It will allow us to build an inclusive and engaging TV universe."
Amid the less-than-laudatory reputation of video game adaptations, the "Street Fighter" franchise previously had one of the more notable punchlines of the genre. Raul Julia's immensely entertaining (and ridiculously quotable!) performance as M. Bison aside, 1994's "Street Fighter: The Movie" helped establish the precedent of the long-running curse of video game movies, while the 2009 reboot "Street Fighter: The Legend of Chun Li" proved even more ill-received among fans of the franchise. It seemed that the celluloid legacy of "Street Fighter" was doomed to forever be one of disdain from its massive fan base, until Ansah and Howard broke the internet with the release of their 2010 proof-of-concept short "Street Fighter: Legacy" on YouTube, which you can see below.
Following the near-universal acclaim enjoyed by "Legacy", Ansah and Howard followed up with 2014's equally well-received web-series, "Street Fighter: Assassin's Fist". In the interim between "Assassin's Fist" and "World Warrior", they would also release "Street Fighter: Resurrection" in 2016 via the mobile app go90, which despite receiving a spotty release outside of North America would continue the acclaim that the series had enjoyed since "Legacy".
While no official character roster has been released yet, the fact that the series will adapt the World Warrior tournament of "Street Fighter II" makes certain "Street Fighter" mainstays obvious contenders. Ryu and Ken are a given, as is the villainous overlord of Shadaloo, M. Bison (briefly played by Silvio Simac at the conclusion of "Resurrection"), All-American soldier extraordinaire Guile (with Ansah having named Scott Adkins as a candidate for the role), the Emperor of Muay Thai, Sagat, and the First Lady of Fighting Games herself, Chun-Li. Hopefully, the "World Warrior" will also be cognizant to release the series on M. Bison's favorite day of the week!
Stay tuned for more news on "Street Fighter: World Warrior" as it Shoryuken 'n' shakes up the internet! In the meantime, what are your impressions of "Assassin's Fist" and "Resurrection, and which video games would you like to see adapted to live-action? Let us know in the comments below, join in the conversation on Facebook and follow us on Twitter. (Be sure to check out more of our Street Fighter related news for a Fu-packed Easter weekend!)