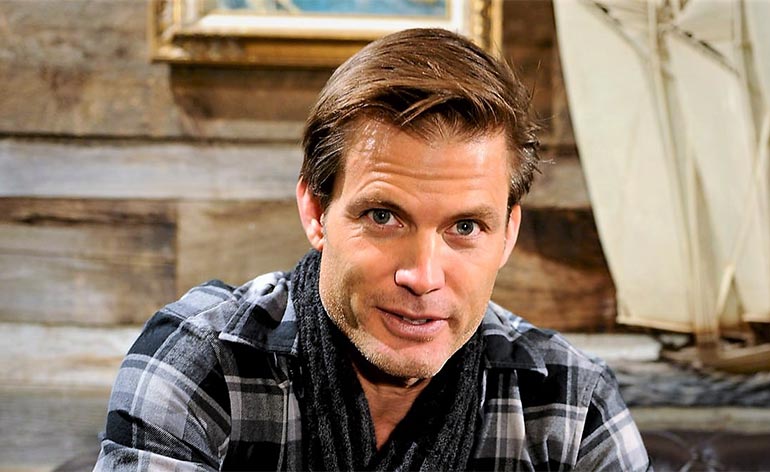 1997's sci-fi hit "Starship Troopers" saw humanity engaged in all out war with armies of towering arachnids on the planet Klendathu, and also served as the breakout movie for Casper Van Dien in the role of hot-headed human soldier extraordinaire Johnny Rico. In the ensuing years, Mr. Van Dien's career has seen him make further acclaimed appearances as everything from the legendary Tarzan to pretty boy action star Johnny Cage in "Mortal Kombat: Legacy".
Casper's latest caper, "Showdown in Manila", sees him joined by an action-movie ensemble that needs no introduction – everyone from martial arts legends Don "The Dragon" Wilson and Cynthia Rothrock to towering muscle men Alexander Nevksy and Matthias Hues, alongside the always amazing Mark Dacascos, in his directorial debut.
Today, Casper sits down with KFK to share a behind the scenes look at the making of "Showdown in Manila", his experience of working alongside his talented co-stars, and gives an update on the status of the long-awaited third season of "Mortal Kombat: Legacy"!
Hi Casper, thanks so much for your time today, hope you're doing well?
Hi Brad, very happy to be here. I'm doing great, thanks!
Awesome! Well, let's kick off with how you first became involved with "Showdown in Manila"? Did you have to undergo a lot of training for the film?
Well, Mark Dacascos is a very close friend of mine and we were working out together, when he told me about the script for "Showdown in Manila". He told me about the people who were going to be involved with the film – a lot of them I was already very familiar with, like Olivier Gruner, who I used to train with. I'd already been training with Mark for another film for about a year before and he thought I was perfect for the part, so everything just went from there. There are a lot of high level martial artists in the film, like Don "The Dragon" Wilson, Cynthia Rothrock, Matthias Hues, Cary Hiroyuki-Tagawa, and of course, Mark, and Alexander Nevsky (the Arnold Schwarzenegger of Russia) so everyone on the film was really at the top of their game.
Great! So, what interesting stories can you share about the making of "Showdown in Manila"? For example were there any injuries or mishaps while making the film?
It was just a great all-around experience being in Manila with the cast and getting to see everyone do their thing. We were all working out together whenever we weren't on camera, as well. I didn't have a stunt double, and luckily I didn't get injured during the film, although I got thrown around a lot by Matthias Hues! We have a fight scene in the film and before every take, he'd ask me, "Can I toss you, Casper?", and I'd say, "Yeah, go ahead", and he'd throw me across the set and immediately come over and ask, "Oh, Casper! Are you okay?", and I'd just say, "Yes." (Both laugh)
Everybody on the film really brought their best to the table. A lot of people in the cast had either been brought onto the film by Mark or Alexander, so everyone was really trying to impress the other one.
Definitely. So what was it like working with Mark making his directorial debut with "Showdown in Manila"? What would be the most memorable experience of making the film under Mark's direction?
Well, everybody could trust Mark directing the film because he really knows how to do action movies. The film was his and Alexander's brainchild, so they were really prepared going into the film. Probably the most memorable experience with the film was a scene that Alexander and I had with Hazel Faith Dela Cruz. Her character in the film is named 'Kiki', and in the Phillipines, that's kind of a female slur. Alexander and I had just been calling Faith "Kiki" throughout the whole movie, and then one day, she just finally told us what that meant, and we just turned bright red! None of the Filipino people in the film had told us that either, so after that they just kind of looked at us and snickered. (Both laugh)
That's funny! Well, Casper, what other projects do you have coming up after "Showdown in Manila"? Do you have any info regarding the third season of "Mortal Kombat: Legacy"?
Well, I just had "Starship Troopers: Traitor of Mars" come out this year, and it was awesome to do the voice-over for that. I'm also going to China soon to finish up "Sunset Glory: Doolittle's Heroes". As far as "Mortal Kombat", we did film that already and it's finished, but unfortunately, I couldn't tell you what's happening with it right now. Apparently, there's something going on between Warner Brother and NetherRealm Studios and Ed Boon. From what I understand, they really liked how the third season turned out, and the director Garrett Warren and I had some people ask us about it recently, and right now, we don't really know either, unfortunately.
Well, hopefully, that'll get cleared up soon. Thank you so much for the pleasure of this interview, Casper!
Thanks Brad, glad to be here on Kung Fu Kingdom!
"Showdown in Manila" is now available through Video on Demand platforms. What are your impressions and (if you've seen it) thoughts on the film? Let us know in the comments below, join in the conversation on Facebook and follow us on Twitter. Feel free to also check out our other interviews!