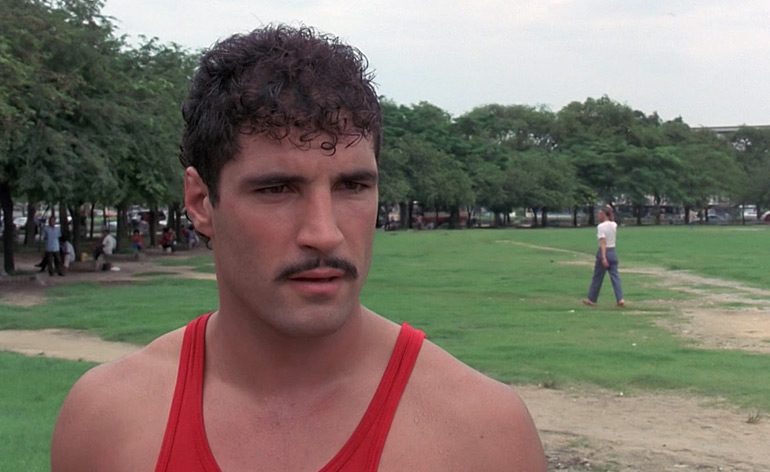 Happy Birthday to Dennis Alexio who turns 55 today! To most he played Jean-Claude Van Damme's older brother in the classic fight film, Kickboxer, but did you know he was also a professional athlete with a string of successes under his belt?
Born and raised in Vacaville, California, growing up he was a standout athlete excelling in American football, baseball as well as basketball. He began his martial arts training in Kajukenbo and Tang Soo Do before moving on to kickboxing where he had a 92% knockout ratio. From 73 fights he had 68 wins, 63 by knockout and is considered by many the greatest heavyweight kickboxer of all time.
Other than Kickboxer, he had a small part in the film Picasso Trigger with a brief appearance in Super Force.
And now for your viewing pleasure, a couple of Dennis' fights.
Dennis versus England's heavyweight champion Mark Russell:

Dennis and Don Wilson go 12 rounds: