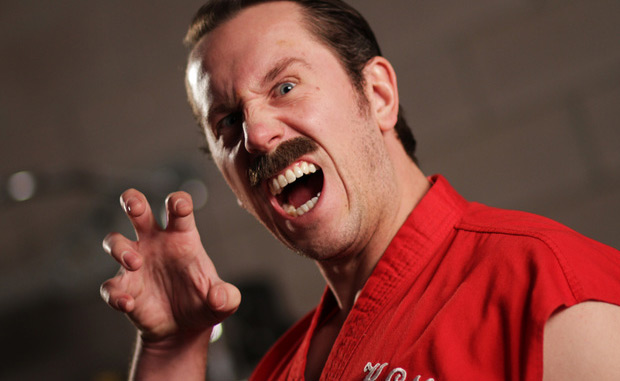 Far too often, martial arts is viewed by the general public as a purely masculine pursuit and largely inhospitable for women. Of course, nothing could be further from the truth, and to prove it, Master Ken has welcomed a special guest into the Ameri-Do-Te dojo – World Class MMA champion Michelle Waterson, also known as "The Karate Hottie".
With 11 MMA victories under her belt, along with appearances on the shows "Fight Club" and "Bully Beatdown", coupled with her all-around extensive martial arts background, Ms. Waterson clearly knows the science and philosophy of combat well. Today, she offers some training tips on how to properly execute an effective axe kick and how you can deceive the opponent so that he won't be able to effectively counter the attack. Martial artists of all disciplines would do well to heed her advice and integrate it into their training regimen.
That being said, flaws can be found in the fighting strategy of even the wisest of warriors, and Master Ken is sure to call The Karate Hottie on the fatal flaw of her axe kick!