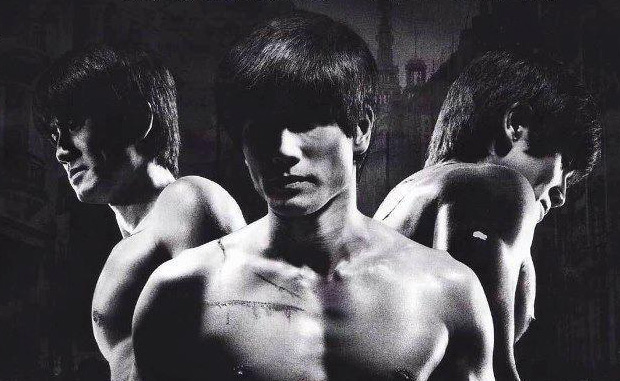 It's been a long time coming, but director Wong Ching-Po's upcoming martial arts period film "Once Upon A Time In Shanghai" has at last been given a release date of January 8, 2014. The film is a modernization of the Shaw Brothers film "The Boxer from Shantung" with Chen Kuan-tai, which had previously been remade by Corey Yuen as "Hero" in 1997. In addition to being a remake of the earlier Shaw Brothers film, it is also said to be a modernized tribute to the classic martial arts films that make up the Shaw Brothers library. Philip Ng takes on his first lead role as Ma Yong Zhen, and the film also features fellow up and comer Andy On and veteran Hong Kong action star Sammo Hung, with the legendary Yuen Woo-ping serving as action director. Here's the official synopsis:
"In the 1900's, MA YONG ZHEN joined many hopeful laborers to seek work in Shanghai. Remaining honest and refusing to join a gang, he became friends with gangster LONG QI. Japanese spy HASHIMOTO, furious that Long turned down his proposal, tries to kill both of them. Ma luckily survives, and is now determined to help his people by decimating the bad elements in Shanghai."
Philip Ng has certainly paid his dues over the years. His family runs the Ng Family Chinese Martial Arts Association in Chicago, and he was even privileged to study under Wong Shun-leung, who like Ip Man served as a mentor to the immortal Bruce Lee. He got his start in Hong Kong with the help of renown Asian cinema expert Bey Logan with a small part in Jackie Chan's "New Police Story (this was even featured in a documentary on the National Geographic Channel) before landing more prominent roles in films such as "House of Fury" and "Invisible Target". Andy On has been on the rise, as well. After a somewhat rocky start with the ill-received "Black Mask 2: City of Masks", he's made his mark with mostly villainous role's in films like "New Police Story", "True Legend", and most recently "Special ID". Hopefully, "Once Upon A Time In Shanghai" will serve as a major breakout for both them, and maybe take a little weight off of Donnie Yen's shoulders, as well!
I've had "Once Upon A Time In Shanghai" on my radar for quite some time now. The trailer is simplicity itself – The lone fighter training vigorously before dispatching a swarm of faceless enemies, all in front of a red or black background, seen in countless old school kung fu films, but updated for a modern audience. I'd go as far as to call it the best trailer I've ever seen for a martial arts film, one that's arguably more of a short film and which tells you everything about the movie it's advertising without spoiling a thing. "Ninja: Shadow of a Tear" to close out 2013, "Once Upon A Time In Shanghai" to ring in the New Year. How's that for serendipity?