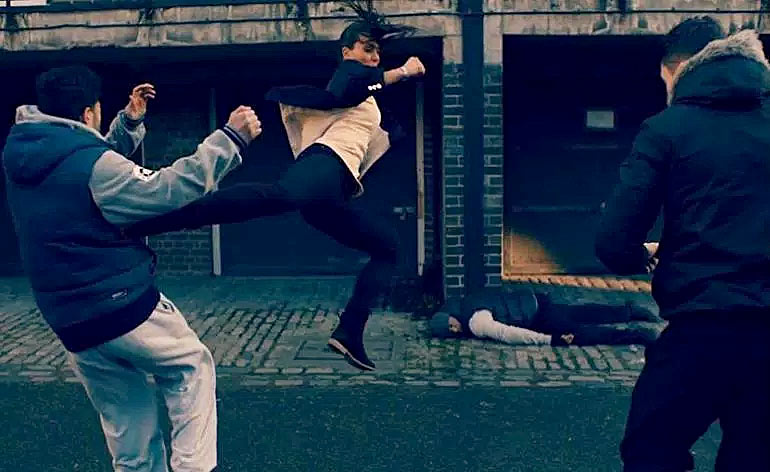 UK martial arts champ Zara Phythian will be seen later this year alongside Benedict Cumberbatch, Tilda Swinton, and the always amazing action-man Scott Adkins in the newest chapter of the Marvel Cinematic Universe's, "Doctor Strange". The film arrives in theatres this November, but that doesn't mean you have to wait that long to see Zara kick some butt, and the title of the newly released short "Kung Fu Darling" says it all!
Directed by Benedict Sanderson, with fight choreography handled by "Street Fighter: Assassin's Fist" co-creator Joey Ansah and Katrina Durden of the follow-up "Street Fighter: Resurrection" (currently awaiting release outside of North America), need we say anymore other than this is why purse snatching is such a bad idea? You can never know when the lady you just robbed will give chase and smash (in this case) all seven of your heads into the pavement. Of course, if these guys had just turned on the television a few years ago and seen Zara set a world record for kicking footballs off of people's heads, maybe they'd have had second thoughts!
Stay tuned for more info on Zara's appearance in "Doctor Strange" as it drops!