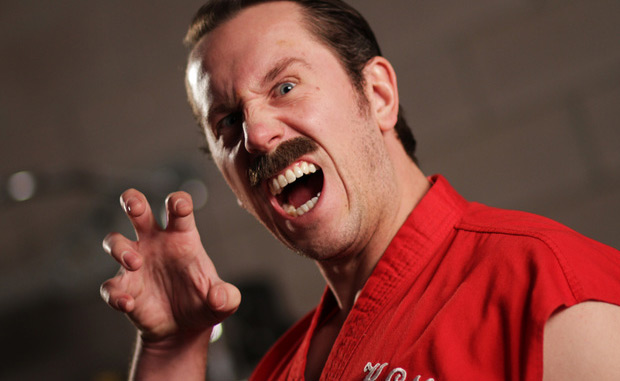 It has often been said by the wisest of warriors throughout history that there is no greater enemy that you will ever face than yourself. Good advice, perhaps, but all too often, these words amount to limit more than a cleverly phrased bromide that does nothing to pass on any combat wisdom or preparedness to up and coming martial artists. That's because of the tendency of adherents to this philosophy to speak purely in abstract or philosophical terms.
The idea of you being your own worst enemy can, and indeed, must  be interpreted literally. Some might laugh off a literal reading of this idea, but they do so at their own peril. After all, no one has greater access to you, and a greater opportunity to attack and kill you, at work, in school, in the car, in bed, in the shower, and in life than you do! Despite the ever-present physical danger each and every one of us poses to ourselves, no martial art in history has even attempted to devise an effective counter to this threat.
That is, until Master Ken came along! The founder of Ameri-Do-Te, the most lethal and powerful combat style ever devised by man, incorporates an unheard of technique in his students' training which he dubs "You-Jitsu". And like all things in martial arts, it's as much mental as it is physical. Through You-Jitsu training, Ameri-Do-Te students learn to anticipate their own thoughts in order to counter against their own attacks against themselves.
By the time an Ameri-Do-Te practitioner reaches black belt level, he or she can effortlessly anticipate when they are preparing to punch, kick, or strangle themselves, and devise the perfect counter attack against their own self-inflicted assault on themselves. Like every weapon in the Ameri-Do-Te arsenal, it is light years beyond every martial art to come before it and should be viewed as an indispensable element of every martial artists training regimen!